Click here to view our December Parenting Tip, "Choosing Toys that Help Promote Development," or see below.
Choosing Toys that Help Promote Development
The holiday shopping season has begun, along with many ads for children's toys. Deciding which toy to buy for your child or for another child can be challenging. With so many electronic games, tablets and gadgets pictured, it may be easy to overlook the traditional and non-electronic toys.
While some electronic toys and screen devices have educational benefits, it is important to also have a balance with non-electronic toys. There are many research studies looking at the impact screen time has on children's development. A new study from the National Institute of Health called the Adolescent Brain Cognitive Development (ABCD) Study will follow more than 11,000 nine and ten-year-olds into early adulthood to study a variety of factors that contribute to brain development. This study has shared two early findings regarding the use of screen time. One finding shows significant differences in the brains of some children who use smartphones, tablets and play video games more than seven hours a day. Another early finding shows children who reported more than two hours of screen time a day received lower scores on thinking and language tests.
To help a child balance out the negative effects of too much screen time and alone time, consider purchasing the following non-electronic toys and activities that promote children's creativity, interactions and learning:
• Activity toys such as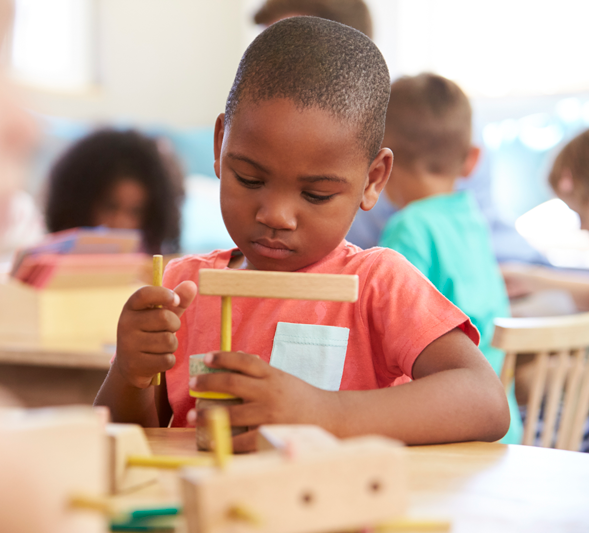 bikes, scooters, beanbags and balls help develop coordination, balance and improve small and large motor skills. These toys also promote movement and can be enjoyed by the whole family.
• Creativity kits and supplies allow children to express themselves and use their imagination. There are a wide variety of art and craft supplies for children to create with from painting to making jewelry. Children generally feel a sense of pride and accomplishment when they create something for themselves or others.
• Pretend play toys like dolls, kitchen set, tool bench, telephones, dress up clothes, and a cash register promote children's development in many ways. They provide children an opportunity to use their imagination as they act out things they have seen and experienced, for example, children use their thinking skills and language skills as they engage in a conversation playing restaurant and taking an order for breakfast.
• Traditional learning toys promote thinking skills, conversations and opportunities to work as a team. These toys include puzzles, blocks, constructive toys and board games.
• Books are a great alternative to electronic toys, because they can be individualized to the child's interest. Reading supports children's growth in learning new words, concepts and reading comprehension. Additionally, reading a book with a child is a positive way to spend time together.
For a list of 25 non-electronic and gender neutral toddler toys from List 25, click here:
Visit the ABCD Study page for more information on the Adolescent Brain Cognitive Development Study:
Visit the Mayo Clinic website for information on guiding your child's screen time usage:
Sources:
---
Be sure to sign up to receive our "Parenting Tip of the Month" email. Topics include child development, tips and much more!
Click here and submit the completed online form to start receiving your tips.
---
Past Tips: