Parenting Tip of the Month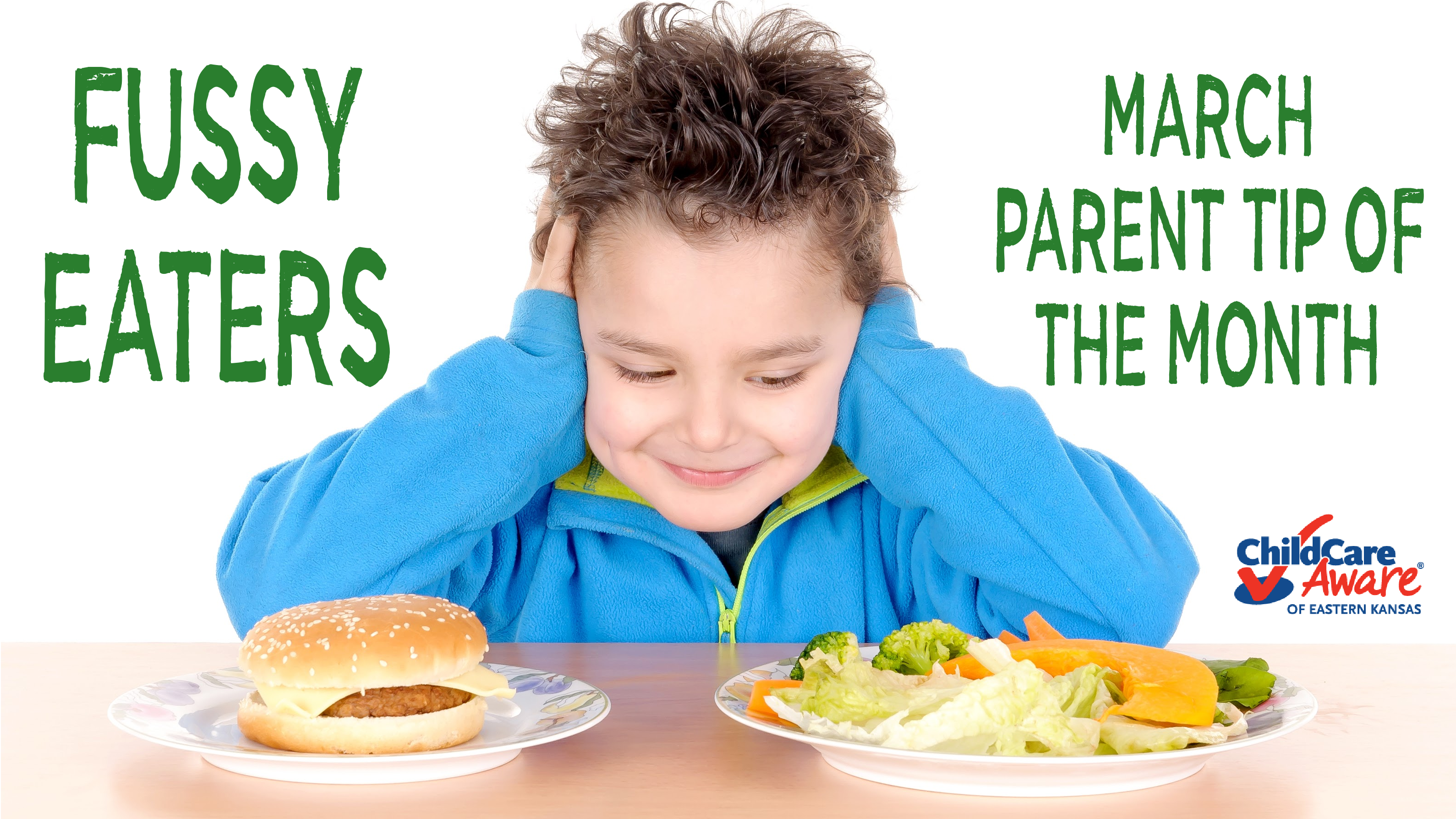 March Parenting Tip of the Month
Fussy Eaters
Chicken nuggets, pizza, French fries, corn dogs, repeat. Chicken nuggets, pizza, French fries, corn dogs, repeat. Sometimes when your child is a picky eater, it can be hard to break out of the cycle of eating the same foods repeatedly. Even if you try to get them to take a tiny bite of something new, they may throw a tantrum that has you ducking for cover. Only some children will like every food you give them. It may take multiple tries before a child decides they enjoy a particular food. So how can you encourage your little one to experiment with new foods?
Here are some tips to help you:
After you initially offered the food, wait a couple of days before presenting it again.
If they don't like one food from a food group, pick something else from the same group. For example, if your child doesn't like ground beef, offer turkey or chicken instead. If you tend to provide green veggies, experiment with serving vegetables of different colors.
Try the sneaky vegetable method. For example, add zucchini or carrots to muffins, bread, meatloaf, etc.
Add favorite foods with new foods or with the food they refused in the past. Then, they'll be more likely to eat it with something familiar.
Have them help with meal prep or putting together the weekly menu. Not only can it be encouraging for children, but it is also a fun bonding experience!
Lead by example. Eating something new isn't as scary when someone is eating it with you.
Try fun shapes! It can draw their eyes and make it fun.
Zucchini Bread Recipe- https://www.allrecipes.com/recipe/6698/moms-zucchini-bread/
---
Resources:
---
Be sure to sign up to receive our "Parenting Tip of the Month" email. Topics include child development, tips, and much more!
Click here and submit the completed online form to start receiving your tips.