Parenting Tip of the Month
Click here to view our April Parenting Tip, "The Early Years are Learning Years," or see below.
The Early Years Are Learning Years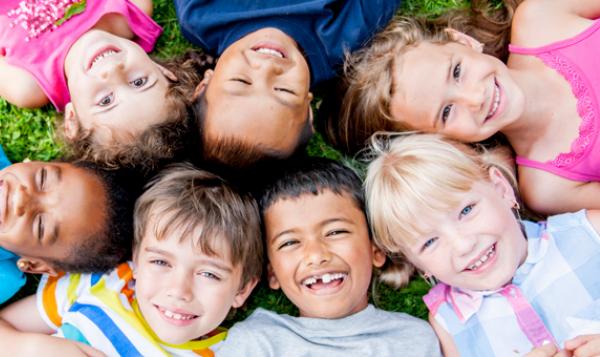 With events and locations closed or limited at this time due to COVID-19, many families now have an opportunity to spend more time at home with their children. Even though this time of uncertainty is challenging for all family members, it is important for parents to continue daily routines and playtime with their children to reduce stress and promote learning.
During play and daily routines like handwashing, parents can provide learning opportunities such as counting. Because a child's brain develops more rapidly during the first 5 years, Vroom, a website and app, was developed to assist families in promoting their child's development. They provide science-based tips to turn everyday moments with your child into brain building opportunities. There are three ways to get started, visit their website at www.vroom.org, download their free app, or text vroom to 48258.
During the month of April, the National Association for the Education of Young Children (NAEYC) celebrates the Week of the Young Child to recognize the importance of children's early experiences from birth through age 8 as the foundation for their future success in school and life.
While some electronic toys and screen devices have educational benefits, it is important to also have a balance with non-electronic toys. There are many research studies looking at the impact screen time has on children's development. A new study from the National Institute of Health called the Adolescent Brain Cognitive Development (ABCD) Study will follow more than 11,000 nine and ten-year-olds into early adulthood to study a variety of factors that contribute to brain development.
This year's Week of the Young Child celebration is April 11-17. To help families celebrate, NAEYC has picked activity themes for each day of the week that promote young children's learning --- Music Monday, Tasty Tuesday, Work Together Wednesday, Artsy Thursday and Family Friday.
Visit their website by
clicking here
to begin discovering family activities and resources you can do each day with your child.
The early years of a child's life are important, because they affect a child's learning and social-emotional development. By maintaining daily routines and play based learning experiences with your child, you are minimizing stress and supporting healthy brain development.
To learn five ways you can support your child during COVID-19 from the Conscious Discipline website
click here
.

Be sure to sign up to receive our "Parenting Tip of the Month" email. Topics include child development, tips and much more!
Click here and submit the completed online form to start receiving your tips.
---
Past Tips: