Parenting Tip of the Month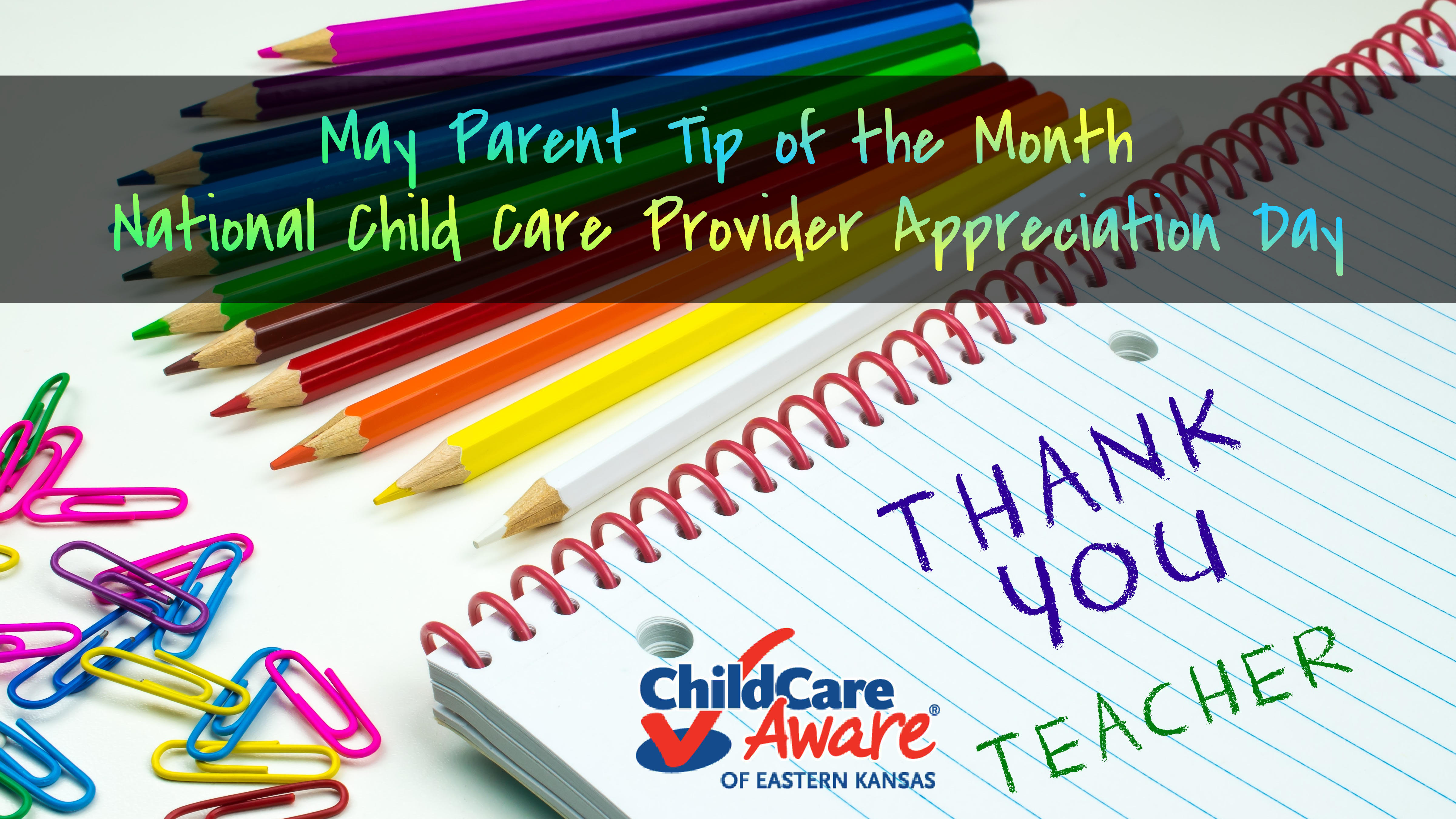 May Parenting Tip of the Month
National Child Care Provider Appreciation Day
National Child Care Provider Appreciation Day is Friday, May 6! This day is designated to show appreciation to child care providers, teachers, and other educators of young children. By offering care and education to children, these individuals allow families to work and provide for their financial needs. This past year has been extremely difficult for child care providers due to all the extra precautions needed to keep the children in their care and staff safe and healthy. To show your appreciation, consider the following ideas:
Have your child make a card or picture
Send a card or handwritten note
Purchase a gift or gift card based on your providers' hobby or interest
Donate a toy or book to your program to be used by the children in care
Give your child care provider a bonus with their payment
Fill a basket or mug with candy
Give flowers in a vase decorated by your child
Share a quote or poem about teachers
Place a video call with your child saying "thank you!"
---
Be sure to sign up to receive our "Parenting Tip of the Month" email. Topics include child development, tips, and much more!
Click here and submit the completed online form to start receiving your tips.